Welcome to Discover Hypnosis
Solution-focused Hypnotherapy for a positive, happier life.
Welcome to Discover Hypnosis. I'm Dean Clark. Here at Discover Hypnosis, we work together to find solutions to any obstacle in your life, using a combination of talking therapy and the power of hypnosis.
Perhaps you feel like you're not achieving your full potential, or maybe you're curious about what hypnosis is and what it can do for you.
Hypnotherapy is a simple, safe and calm way to help improve your confidence and positivity, and help you to become a stronger version of yourself.
I can help you with a variety of issues from anxiety and stress, depression and can even help you towards quitting smoking.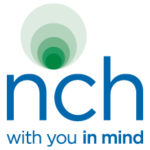 Next Steps...
To discover more about what hypnotherapy is, for an informal, no-obligation chat, or to book an initial consultation, feel free to contact me.
Best wishes,
Dean.